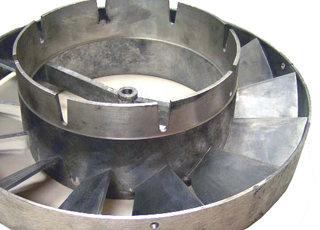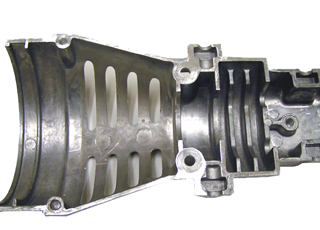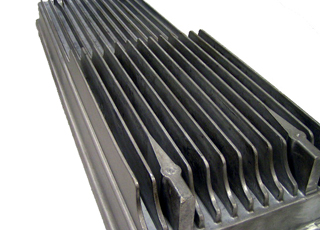 Metal Castings
The field of metalworking employs various processes for achieving a certain shaped part. Casting specifically involves pouring liquid metal into a mold (cavity) and then allowing the metal to cool and solidify.
Glocon manufactures castings in aluminum, zinc, bronze, brass, steel, stainless steel, and other alloys. We can manufacture a variety of components from fully machined sand castings (with cores) to very complex shapes in high pressure die castings. In addition to casting, we have extensive capabilities in other metalworking areas, including full secondary finishing.
Processes
Die Castings, Permanent Mold Castings, Gravity Die Castings, Sand Castings,
Investment Castings, Progressive Die Stampings, Hollow or Solid Extrusions, Forgings,
Sheet Metal Fabrications, Production Machining.
Design and Engineering
State-of-the-art CAD/CAM Die Design. In-house Tool, Pattern & Die
Making and Prototype Development Facilities.
Materials
Ferrous, Non-Ferrous, Exotic and Precious Metal Alloys
CNC and Conventional Equipment
High Pressure Die Casting Machines with Locking Force
ranging from 80 - 1000 tons. High Speed Lathes, EDM, Vertical Machining Center, SPMs, Milling,
Drilling, Tapping, Wire Cut, Trimming.
Machining
Full Machine Shop capabilities in-house.
Finishing
Shot Blasting, Trimming, Grinding, Powder Coating, Painting, Anodizing, Annealing,
CED Plating, Vibro Finishing, Ball Burnishing, Zinc/Chrome Plating, Shot Peening, Buffing, and
Polishing. Heat Treating, Assembly and Specialty Packaging services available.
Inspection & Testing
Spectrographic Analysis, Pressure Leak Testing, Chemical Analysis,
Metallography, Tensile and Hardness Testing.